Monday 4 January 2016
December saw the continuation of the ECC Capital Programme as the Flood and Water Management Team works to deliver numerous flood alleviation schemes across the county in order to protect homes and reduce flood risk.
The Christmas break meant process was temporarily halted, but the start of 2016 has seen the recommencement of work in Wagtail Drive, Heybridge and Old Mead Lane, Uttlesford.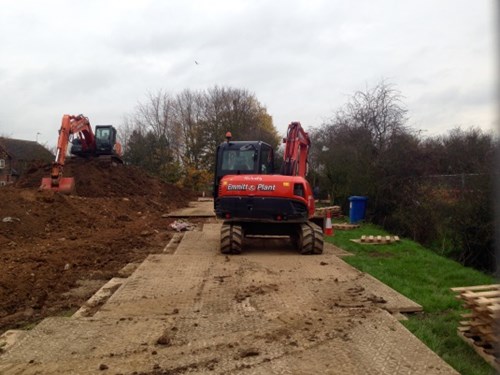 The works at Wagtail Drive involve landscaping a parcel of land adjacent to Drapers Farm Sports field to create two attenuation ponds. The ponds will be separated by a public footpath and a low flow channel. In addition, a hydro-brake will be installed to restrict the rate of which water flows into the downstream system.
At Old Mead Lane, two phases to the scheme will first see the replacement of pipes and the installation of brick walls and ditch work around the properties. The second phase will install a series of flood fences and flood gates to the previously flooded properties.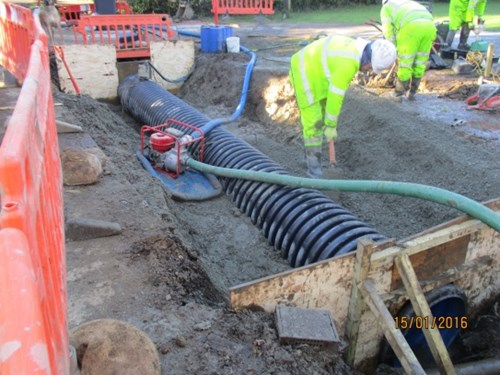 We will continue to provide regular updates of the schemes via our Twitter account @PreparedInEssex #ECCCapScheme.