SPONGE 2020
Essex County Council worked with Basildon and Thurrock University Hospitals to retrofit the Basildon Hospital courtyard with a Sustainable Drainage System (SuDS). The project increases resilience to surface water flooding whilst simultaneously improving the communal space in Basildon Hospital for both patients and members of staff.
SuDS absorb rain water like a sponge in order to minimise the effects of excessive rainfall. This can help to reduce water pollution in addition to reduce surface water runoff. SuDS also create green spaces and habitats that encourage and improve biodiversity.
Stakeholder engagement was carried out to find out what people wanted in the communal space. Some of the features included as a result of this stakeholder engagement included: easy maintenance planting, natural materials and permanent seating areas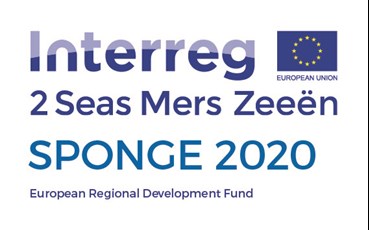 About the Basildon University Hospital project
The project is funded by Interreg 2 Seas which is part financed by the European Regional Development Fund. The Fund looks to create and deliver innovative solutions together with partners that will make surface water easier to manage whilst increasing the resilience to climate change.  Partners include the Dutch, British, and Flemish local governments, and water authorities working alongside local stakeholders. 
ECC's participation in SPONGE2020 also helps create great places to grow up, live and work'. By reducing the impact of flooding whilst working with local communities to increase their resilience to flooding.
Was this page useful?
Give feedback about this page (opens in a new window)