Please read the descriptions below before you submit information about a flooding issue in your area. Depending on the type of flooding, you need to let different people know.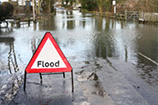 Use this link to report issues of surface water which is affecting the road/highway. Usually caused by heavy rainfall, highway gullies and drains can become blocked or overflow quickly during certain storm conditions as they are only able to convey a certain volume of water.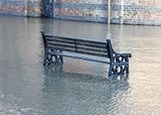 Rainfall and surface water flooding can effect private property during heavy downpours or long periods of wet weather, when the ground becomes saturated. Check your flood risk at your property here. If your property has been flooded you can also apply for a Property Flood Resilience Grant here.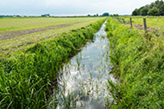 In certain rainfall events ditches and watercourses will become overwhelmed and flooding will happen when their capacity is reached. It is a private responsibility to ensure that these channels are kept clear and free-flowing. We can assist under Land Drainage Law where individuals or communities fail to fulfil this responsibility. Further information about riparian responsibility is found here.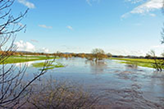 When rivers and streams are not able to contain the amount of water draining into them from the land around them, river flooding occurs.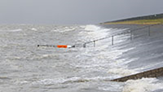 This type of flooding happens when there are high tides, strong winds and stormy conditions. You can check flood warnings on the Environment Agency website to see if you're at risk.
Sewer flooding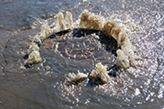 This happens when sewers or pipes in towns and cities become blocked by heavy rainfall, often causing pollution. Anglian Water covers most of the county; although Epping Forest, Harlow and some parts of Uttlesford are managed by Thames Water.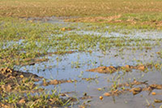 Flooding from groundwater can happen when the level of water within the rock or soil that makes up the land surface (known as the water table) rises.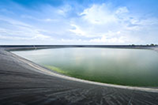 These are man-made ponds or lakes that are usually formed by building a wall, known as a dam, across a river. If one of these dams failed then water could escape from the reservoir, resulting in land or properties being flooded.
Was this page useful?
Give feedback about this page (opens in a new window)